Madden NFL 15 was co-developed with EA Sports Tiburon and HB Studios. Released in August 2014, Madden NFL 15 was the second iteration of the franchise released on the current generation of consoles. HB Studios helped Tiburon improve on the development of Madden Ultimate Team, Skills Training, and Connected Career Mode.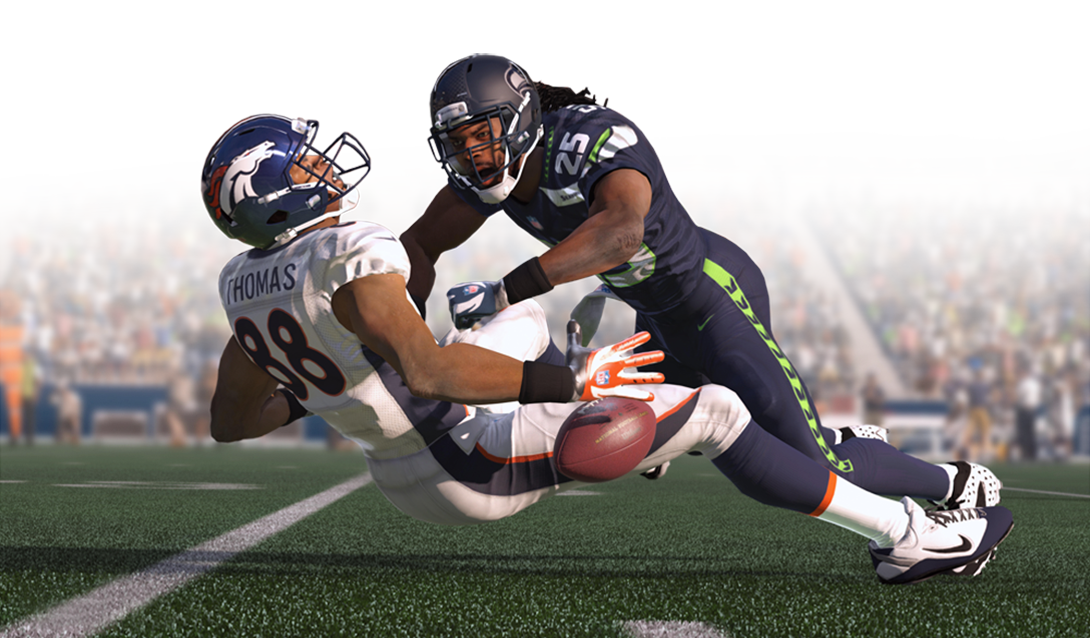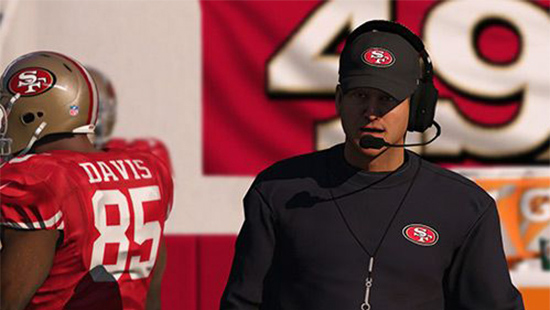 Madden Ultimate Team (MUT)
One of the fastest-growing modes in EA Sports franchises.
—
HB Studios worked closely with EA Sports to revamp MUT, allowing users to put more focus on the team-building features. With mechanics like the Item Viewer, Item Binder and Team Builder, putting your best teams together has never been easier.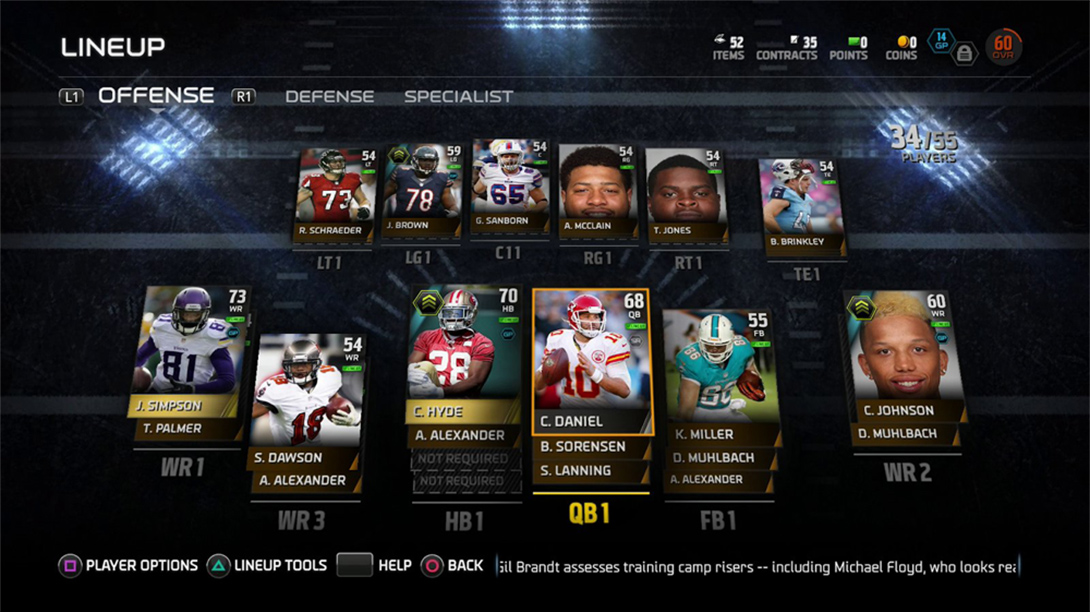 Skill Training
40 mini-games that will put players' skills to the test.
—
Players can run through various drills from Offence, Defense and Special Teams with their favorite teams. These will come in handy with the gameplay improvements that have been introduced.
The Gauntlet includes 40 mini-games that will put players' skills to the test, including 8 boss levels that put an interesting twist on football.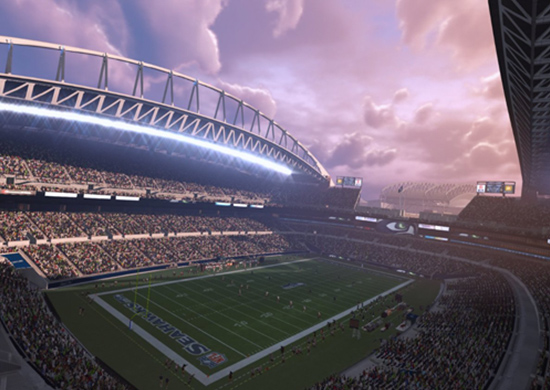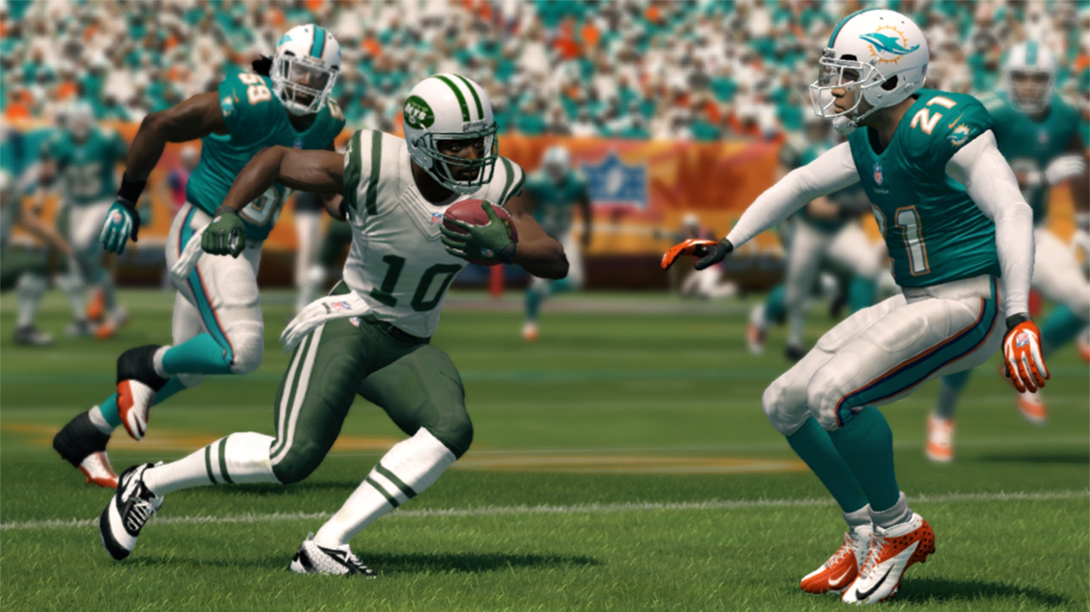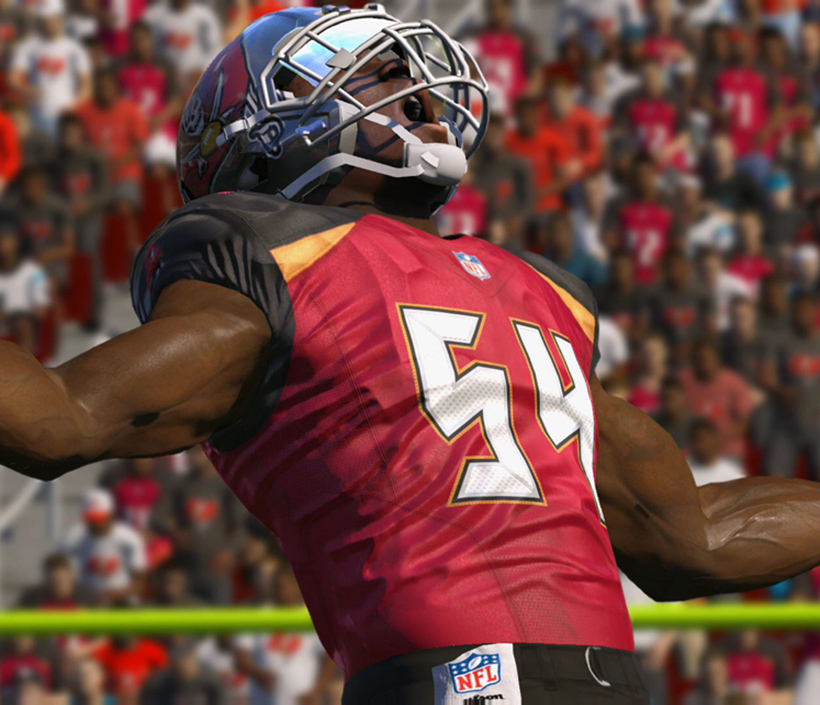 Connected Career Mode
Draft classes & branching storylines.
—
Introducing random draft classes and improvements to branching storylines, we have been able to make each career mode feel unique. Random draft classes help ensure that users don't end up drafting players with the same name, attributes, and back story year after year. Branching storylines allow users to follow rookie players throughout the year as they unpredictably move up and down the draft rankings.